How to Fix HTML, CSS, PHP, WordPress, and JavaScript Bugs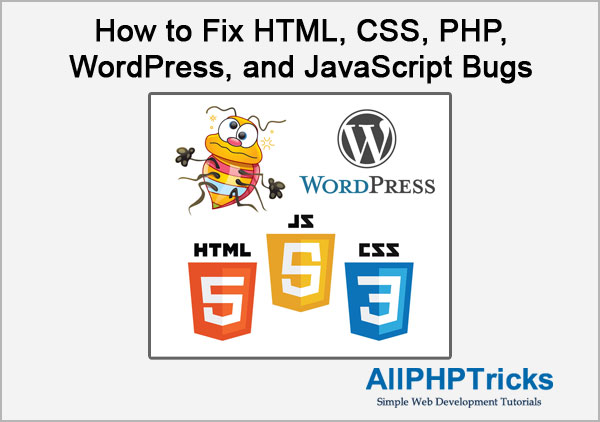 Today i will going to share with you how to fix HTML, CSS, PHP, WordPress, and JavaScript Bugs.
I would like to share with you all that i got lot of queries in which developers and website owners are asking for the fixing of bug that they are facing during their web development or in existing website.
I try my best to help you all, mostly users asking about the payment method for the services, for the ease of you, i have created my gig on fiver to fix your website HTML, CSS, PHP, JavaScript, jQuery, Ajax, and WordPress related issues all you need is to contact me there before placing your order on Fiverr, i will fix your website issues there with 100% desired result.
If you do not have account on Fiverr.com, you do not need to worry about it, you can create your account on Fiverr.com for free. If you are also working as a web developer, i would recommend you to register on Fiverr.com and start polishing your skills too.
Fiverr is a good solution, now you do not need to worry about how much will your bug cost you and which payment method i accept, it is easy for you all to order gig there, share your issue detail there and get the issues fixed.